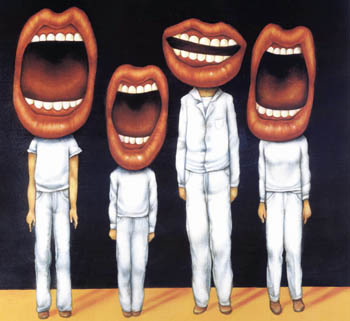 KNIGHTSBRIDGE — It's easy to forget what the world is really like when the newspapers are running dizzying and depressing tales every day.
However, it is true that most sizable businesses in the world do not have a solid, consistent or dependable system of internal communications.
(Now you may know that we are slowly trying to move the conversation towards "organisational communications" rather than "internal" because it is more literally correct.)
Good internal communications involves a few basic things:
– clear, simple business messages
– a plan and the ability to deliver strategy
– leaders, managers, bosses who know how and what to communicate… and do it!
– the ability to manage change and support business objectives
– channels that buttress the business and communication objectives
– a network of communicators
And more.
Our view is that it is much, much more than a newsletter, or CEO blog. In fact, many of the companies with really excellent organisational communications don't need either!
/df