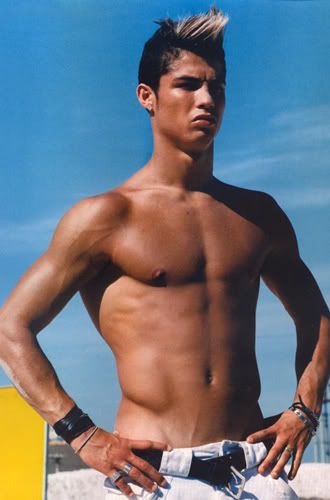 A4 — Great news today that the transfer between Manchester United and Real Madrid of the North-west's (least) favourite number 7, has made it into the UK's M&A charts.
£80 million is nothing to sneeze at, but it is an interesting comment on business in 2009 that the sale of a single player between rival clubs could outshine more traditional business transactions, like the mergers and acquisitions of corporations.
Nonetheless, let's enjoy the difference and imagine what a series of exchanges between CEOs might sound like if only they were football managers.
IBM: This question keeps coming up. And my answer is clear… Our computer business is not for sale. It's happy here and I would like to ask the World Bank to tell Lenovo to back off.
IBM's Computer Business: Yes. I am happy here. IBM is my home.
Lenovo: We have the money… Pots of money, and we think that the ThinkPads deserve a chance to play in markets that they otherwise wouldn't reach.
IBM: I'm going to sue them. The computer business is not for sale. I'm not answering any more questions. Just ask the Computer Business… No story. Move on.
Computer Business: This company has done so much for me. Lenovo is nice though. It's nice to be asked. I'm sorry about what I said last weekend about wanting to go to China. I was tired and emotional.
—
IBM: Yes, it is true that we have sold the computer business. It's a good deal for IBM. And we're still going to be able to kick Lenovo's backside out there. Let's be honest, the computer business was a bit rubbish anyway. We were all sick of it.
[News Flash: ThinkPad celebrates by syncing with a Palm Pilot.]
/df